Best End of Lease Carpet Cleaning Services from Our Professionals
When you leave your rented property, it's your job to ensure that you hand over the property neat and clean to the landlord. It is not an easy task at all, and if you try to do it yourself, you might end up taking much more time than what's required. Hence, it's important to avail of the services of an end of lease professional investigator.
When it comes to the end-of-lease carpet cleaning, you can reach us for the best services. Our team of experts are both skilled and experienced in dealing with such problems. They use the latest tools and pieces of equipment to deliver the most efficient solutions for you.
Our services are not just limited to end-of-lease cleaning; you can also contact us to get the benefits of our expert cleaning services. We can assure you 100% guaranteed solutions and that too at pretty reasonable rates.
Free Quote Available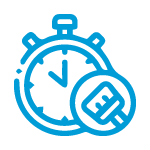 24/7 Service
Eco-friendly Procedure
Our Services
Our team of professionals has the adequate skills and knowledge that the cleaning industry demands. You will be surprised by how neat and clean your carpets appear at the end of the service. The various end of lease cleaning services offered by us are:
· Moving-in cleaning services.
· Moving-out cleaning services.
· Vacancy cleaning.
Our end-of-lease cleaning service packages are made in a manner that satisfies both the owner and the tenant.
Residential End of Lease Carpet Cleaning Services
We at Carpet Cleaning Dandenong offer you top-quality residential carpet cleaning services. You can hire our expert cleaners to ensure complete cleanliness. Having been in the cleaning industry for quite some time now, our experts can assess the conditions better than others. Our services are beneficial for both tenants as well as owners. If you feel that the other party is trying to run away from their responsibilities, you can hire us to know the exact situation. But if you are the tenant, you can also rely on us to get the job done.
Pocket-Friendly Service Price
We can't ignore the fact that the end-of-lease carpet cleaning services are much more expensive than normal cleaning. The cost becomes even higher if you look to avail yourself of the services for commercial requirements. Hiring Carpet Cleaning Dandenong will ensure high quality and efficiency at pocket-friendly rates. We also allow our customers to inform us about the areas that need attention to deliver solutions for those portions only. This will enable you to save some extra bucks. So, if you want that, contact our experts today.
Same Day Quick Service
If you are looking to leave the property immediately and require an urgent end-of-lease carpet cleaning, then don't worry at all. We are there for you. We, at Carpet Cleaning Dandenong, offer same-day cleaning services to our customers. So, feel free to contact us to avail of the best same-day end-of-lease cleaning services in Dandenong.
Benefits of Hiring Our Experts for End of Lease Cleaning Services
With our expert cleaning services, you can now move out of a property without any tension. Our cleaners will make sure that the carpets are clean and safe. We also offer some additional benefits with our end-of-lease cleaning packages.
Carpet Steam Cleaning
Professionals at Carpet Cleaning Dandenong use the latest steam cleaners to perform this. The process begins by spraying hot water into the carpets and then removing the water. The water pulls out the dirt particles from the carpet and ensures that the carpet becomes clean.
Stain Removal
Any stains are removed completely by our experts at Carpet Cleaning Dandenong.
Odor Removal
Our experts follow the best procedures and the best deodorizers to eliminate any foul smell from the carpets.
Carpet Drying
Professionals at Carpet Cleaning Dandenong use the latest and most efficient equipment to carry out the process of dry cleaning.
Deep Carpet Cleaning
Deep cleaning ensures that the dirt particles are removed from the top surface and eliminated from deep inside. Our cleaners are specialized in dry cleaning, and you always count on us if you want the same.
These benefits can be availed if you want to hire our expert cleaning services. You can also contact us if you require something more. We will do our best to deliver solutions for you.
Why Choosing Us Over Other End of Lease Cleaning Service Providers ?
At Carpet Cleaning Dandenong, we believe in consistency and excellence. Our main aim is to ensure that our customers are happy. Moreover, our experts are quite experienced in dealing with all sorts of carpet-related problems. That's why you can always prefer us to get the best services.
We are a licensed company, and our professionals are certified. They are known for carrying out effective cleaning of carpets from top to bottom.
We use the latest and best machinery and tools to clean the carpets. But, not just that, we also follow eco-friendly techniques to do the services.
We are available 24*7 for you. You can reach out to us at any hour of the day. We have an efficient customer service team to answer your queries.
Bookings can be made very easily. You can either call us or fill up the contact form. In the second case, our team will call you back to confirm your booking.
We offer exceptional same-day services. Once the booking is made, our team will reach your place within an hour and finish the service on the same day.
Our cleaning services are efficient and come at very reasonable prices.
We are known for our customer-friendly attitude.
Carpet Cleaning Dandenong
Call Us @
0348230282
& Get Stain Removal Services
Location:
Dandenong
, VIC 3175, Australia