Best Carpet Cleaning Dandenong
If you are looking for the best carpet cleaning company in Dandenong, then you have come to the right place. We at Carpet Cleaning Dandenong are the providers of the finest carpet cleaning experience. We do all types of carpet cleaning. Our skilled workers have ample experience in cleaning. Therefore, you should expect excellent cleaning from them every time. The tools and techniques used to do the cleaning are technologically advanced. Our cleaning process is simple but effective. We use the best cleaning powders and detergents, and we make sure that the cleaning agent used does not cause any type of irritation or discomfort to you. To hire our professionals for carpet cleaning, call us now at 0348230282 and book our service. You can also book us online.
Free Quote Available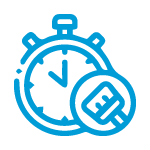 24/7 Service
Eco-friendly Procedure
The Importance Of Getting Carpets Cleaned By Our Professionals
Carpets get dirty because of all the dust and dirt that settles on them. Carpets get stains and marks which are not easy to remove. If carpets are not cleaned on time, over time they catch an unpleasant smell. The fabric, colour, and shine of the carpet are all affected if not cleaned regularly. The dust and dirt get settled in the deepest layer of the carpets, and trying to clean a carpet yourself do not assure deep cleaning. It requires appropriate tools and skills for proper cleaning. Considering all the needs and importance of a cleaned carpet, our professionals have been made ready accordingly fitting to your needs. For a better life-span of carpet and healthy living, you can consider hiring our professionals for carpet cleaning in Dandenong.
BOOKING
Two simple steps for booking is calling us on the given number or submitting the contact us form.
SCHEDULE
We will provide you with a schedule after you confirm your booking for the service.
AT SERVICE
Our experts will be there at your place on the given time to provide the service.
Carpet Cleaning Dandenong
Call Us @
0348230282
& Get Stain Removal Services
Location:
Dandenong
, VIC 3175, Australia